Trinity Houses
Dear Parents
In order to motivate all pupils and streamline our rewards we have introduced a house system. All adults and pupils have been allocated to
one of the following houses-
Each pupil has been given a coloured pin which they are expected to wear all the time. If they are not wearing their pin they can't be awarded house points. Lost pins can be replaced at a cost of 10p from the school office.
House points will be given in PE for achievement and for behaving in a sportsmanlike way. Inter-house competitions will be held. House points will be given for the completion of homework, for reading at home, for good quality of work in school, for good effort in any subject, for good behaviour and for attendance.
House Captains will be elected in Year 6 and House Sports Captains will be elected too. Small rewards will be awarded at the end of each half term. The winning House will be rewarded by a day out at the seaside at the end of the school year. I hope you will support your child/children in this exciting initiative.
Yours sincerely
Mrs J Glendinning
Headteacher
William Forster (Yellow House) Top of page....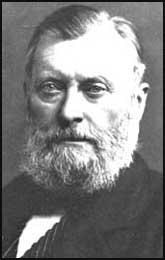 Today all children have the right to a free education in Britain.
It was William Forster, a member of parliament for Bradford, who helped to make sure that there was a basic free 'elementary' education for all
children in England and wales.
William was born a long way away in Dorset in 1818, but settled in Bradford when he grew up because of the industry in the area. He was very successful in the wool trade and made lots of money.
The elementary Education Bill was introduced by William to Parliament in February 1870 and marked the start of a national education system.
Many people campaigned for children to have the right to an education, but it was William Forster who championed the education act that first made this law.
David Hockney (Red House) Top of page....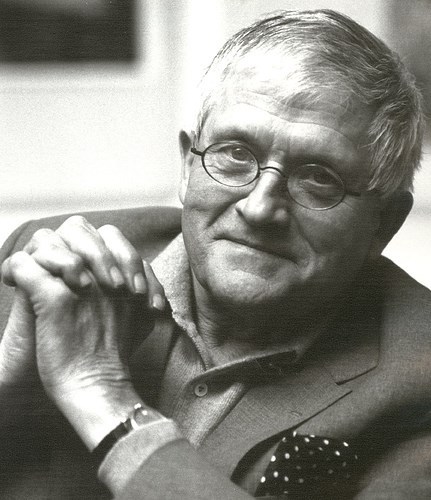 Designs on Peace
David was born in Bradford in July 1937 and he always liked drawing.
His dad Kenneth, also an artist, liked most of his artwork to be practical. He designed, painted and made a huge number of posters and banners emblazoned with the message of peace. David went on countless peace marches and rallies with his dad in the late 50s and early 60s. They campaigned together against war and for peace.
David went on to study at Bradford College school of art and later at the royal college of art in London. Like other young men of his age he was expected to spend some time in one of the armed forces but he refused to fight or kill.
Later he was very active, along with his father in the Campaign for Nuclear Disarmament and could be seen at rallies carrying banner and posters designed by his father, himself and his art school friends. On some pictures from this time you can see the CND sign, sometimes called the peace symbol. The symbol was first used in March 1958 and carried by hundreds of people campaigning against nuclear weapons. It helped them make their protest clear to the rest of the world.
Margaret McMillan (Green House) Top of page....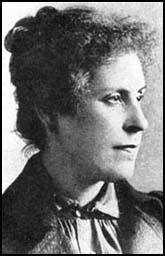 "HUNGRY CHILDREN CANNOT LEARN!"
Today we take for granted many things that Margaret fought for!
Margaret McMillan was born in New York in July 1860. Her parents were Scottish and eventually took both Margaret and her sister back to Scotland. In 1877 Margaret began to train as a teacher and to be interested in the idea of equal rights for all people.
Margaret argued that everyone should have the right to education. From 1892 Margaret starting working in Bradford, where life for poor working families was terribly hard and schools for ordinary children not very good.
Many children still worked in mills and lots died before they became teenagers due to illness or accidents. In 1894 Margaret became the first woman on the Bradford school board (years before women had the right to vote!).
Because of Margaret's efforts the city provided free school meals, health checks, PE, swimming baths and nurseries. Bradford was the first city in the country to do this for its children.
Miriam Lord (Blue House) Top of page....
"HAPPY PEOPLE DON'T MAKE WARS!"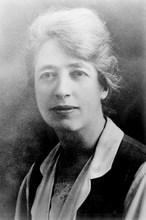 Miriam Lord was born in Bradford in 1885. Her father believed in equal rights and education for all and he brought his daughter up to believe that we should work together to improve life for everyone.
Miriam was inspired by the work of Margaret McMillan and became a teacher. She was the first Headteacher of Lilycroft Nursery School which opened in 1921.
Miriam set about creating a place where children of mill-workers were well cared for, well fed, were allowed to play, learn and be happy. She tried very hard to carry on Margaret McMillan's work and to stress that happy, healthy children learn best and are most likely to live in peace and friendship.
To enable more children to have a better start in life, Miriam decided to raise funds to build a college to train teachers and show them how to provide an excellent education. As a result of her hard work the Margaret McMillan Teacher Training College opened in Bradford in 1952.