Gallery of Work - Will you make the page?
Lucy, in Year 2, has been working hard on some of the Katie Morag tasks. Have a look here at her comic strip of the story and a diary entry for Ted after he had been thrown in the sea!
Jack and Noah in Year 1 have been working hard at all sorts of things. Here is some of their work on VE Day and maths.
Megan in Year 1 wrote a recount of her day visiting some horses!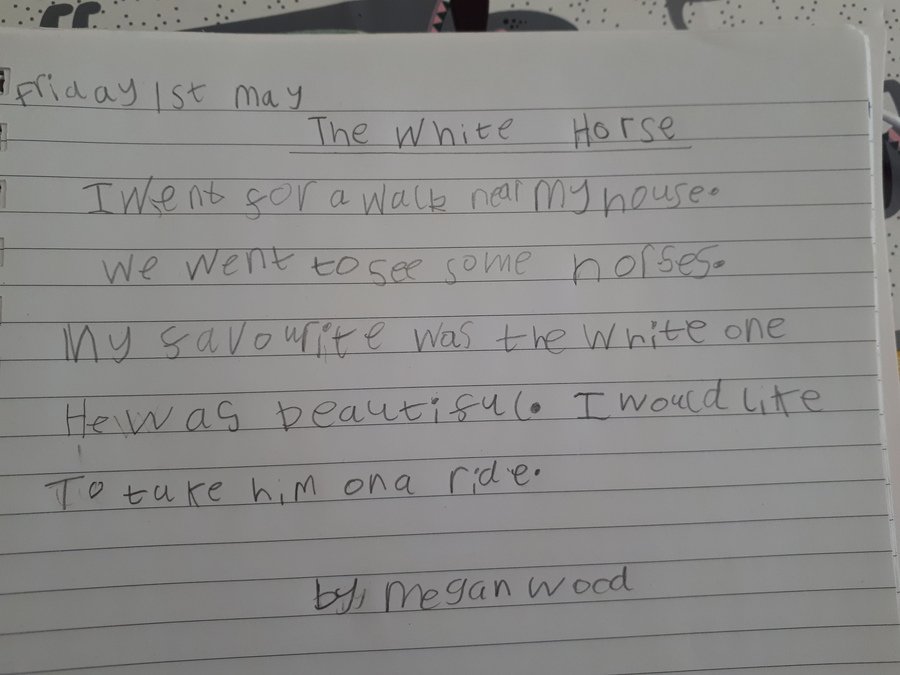 Megan in Year 1 made a parachute for an egg drop challenge!
Alex and Olivia created their own obstacle course in their garden!
Lily in Year 2 has created her own story and recipe based on George's Marvellous Medicine by Roald Dahl:
Key Stage One have been making predictions about a treasure chest and who it might belong to...
Jonny and Kymani in Year 2, and Daniel and Stanley in Year 1, have all been working hard!
Lucy in Year 2 has been keeping fit by building her own obstacle course!
Lucy has also been doing some art to brighten up the doors in her house.
Creative Writing from Eleanor in Year 5
Creative Writing from Emily in Year 5
Creative Writing from Aleena M in Year 6
Writing about the Romans by Theo R in Year 6
Photography Competition Entries